Benco Dental acquires Popp Dental Supply
Articles | Friday, February 4th, 2022
Source: https://us.dental-tribune.com/news/benco-dental-acquires-popp-dental-supply/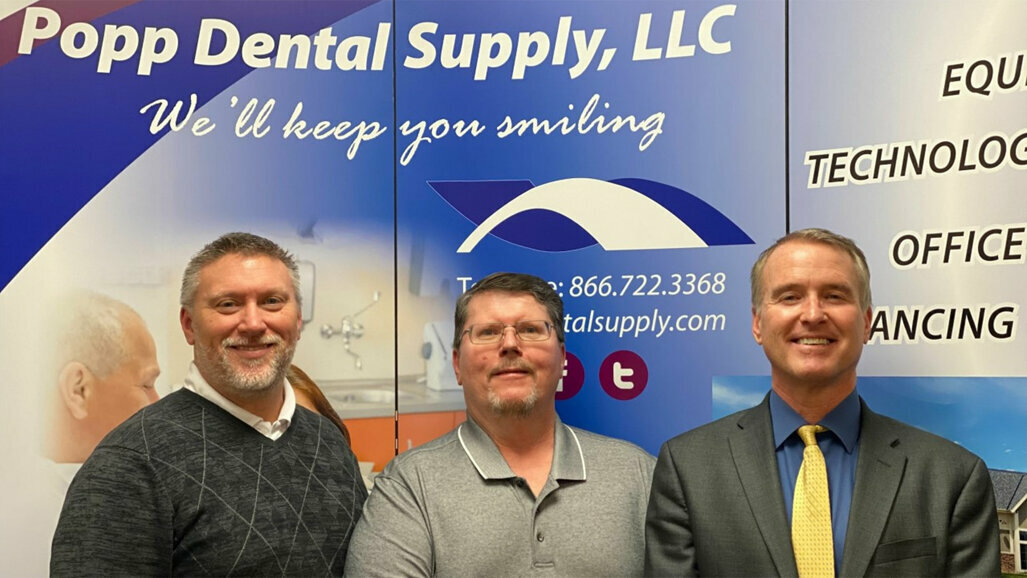 PITTSTON, Pa., USA: Benco Dental announced today (Feb 4, 2022) the acquisition of Popp Dental Supply. Terms of the sale were not disclosed. Popp Dental Supply was represented in this transaction by Connect the Dents, LLC, a dental-specific M&A Advisory company based in New York City.
Headquartered in Greendale, Wis., Popp Dental Supply was founded in 1991 by Bob Popp as an outgrowth of his dental laboratory business, leveraging its existing product delivery infrastructure. Company leaders Tim Nielson, John Przybyla and David Kelsay purchased the business in 2003 after Bob Popp announced his intention to focus entirely on the laboratory operations. James Brown later joined as an owner in 2006.
"The best way to move forward in the changing dental healthcare industry is by partnering with a larger distributor offering greater and more varied resources," said David Kelsay, Popp Dental Supply co-owner and general manager since 1999.
"As a family-owned and customer-focused company, Benco Dental is the right fit so we can continue delivering the care our valued, long-term customers have come to expect," said co-owner Tim Nielson, Popp Dental's financial and technology leader since 1992. "Plus, they'll now have access to a comprehensive portfolio of technology, equipment and services that includes everything doctors need to grow and succeed, for the lives of their practices."
Co-owner John Przybyla, who has been with Popp Dental since 1992 driving outside sales, said, "On behalf of David, Tim, myself and the entire team, it has been exceptionally rewarding to serve so many wonderful and loyal customers over the years. Our success and theirs have gone hand in hand, and we're excited to start this next chapter and continue growing together."
(Source: Benco Dental)